Our rooms - each an own journey
All rooms in the Johannesbad Hotel St. Georg Bad Hofgastein are individually furnished. Many styles and different characters invite you to feel good. Most rooms have a balcony - from here you can enjoy the wonderful mountain panorama and breathe in the fresh alpine air.
You will find real treasures from the alpine environment, lots of wood and coordinated fabrics in friendly colors - everything furnished with great attention to detail.







Our rooms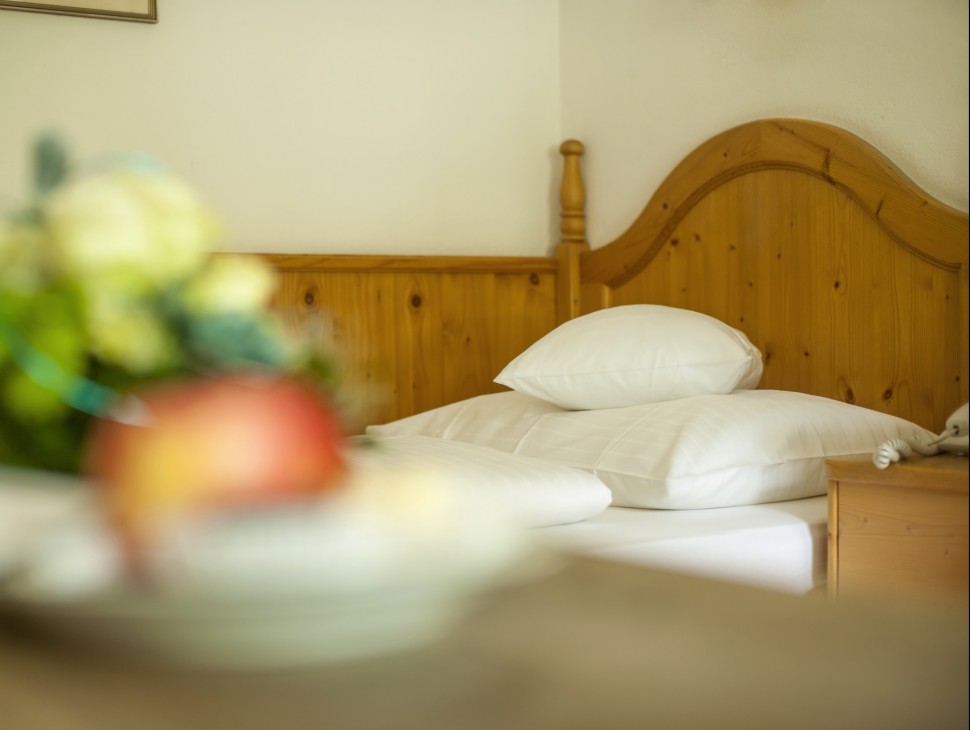 Single room Comfort
15 - 20 m²
Our spacious single rooms guarantee a relaxing vacation. All rooms have a bath with shower or bathtub, toilet, telephone, TV, room safe and some have a balcony. Each of our rooms has its own style and is decorated differently. (example photo)
Furnishing
Balcony or terrace (mostly)
Single bed 90 x 200m
TV
Safe
Free WLAN
Desk and seating
Hair dryer
Make-up mirror
Bathroom with shower or bathtub and WC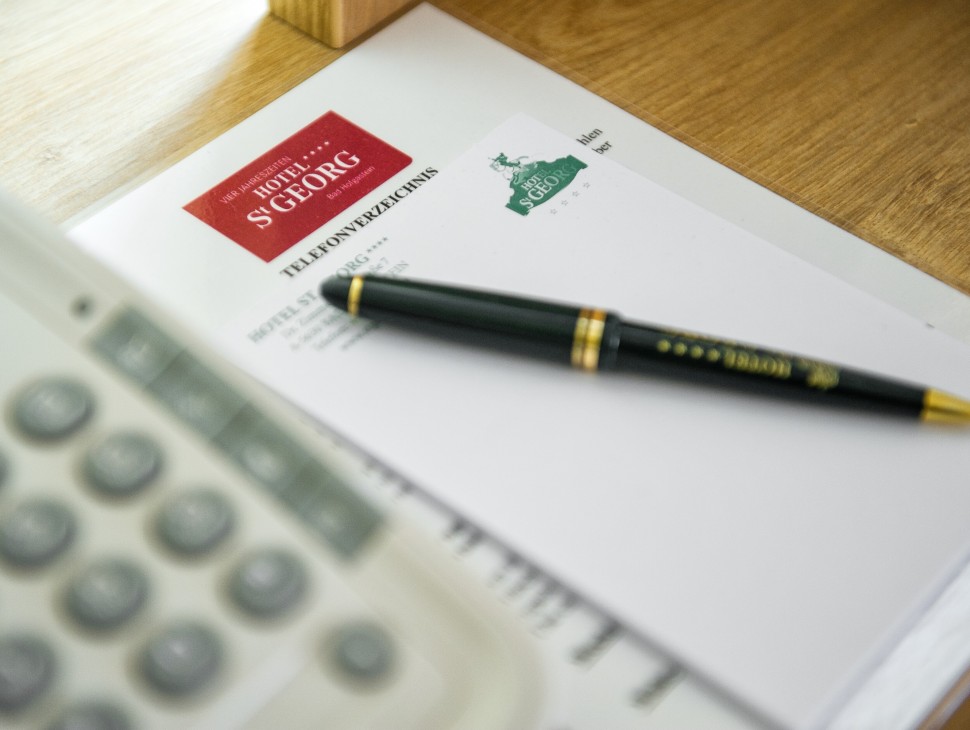 Standard Double Room without balcony
22 - 26 m²
Our cozy double rooms are designed so that you feel great and have a bath with shower or bathtub, some have a separate toilet, telephone, TV and room safe. Each of our rooms has its own style and are decorated differently. (example photo)
Furnishing
Double Bed 180 x 200
TV
Safe
Free WLAN
Bathroom with shower and WC
Hair dryer
Make-up mirror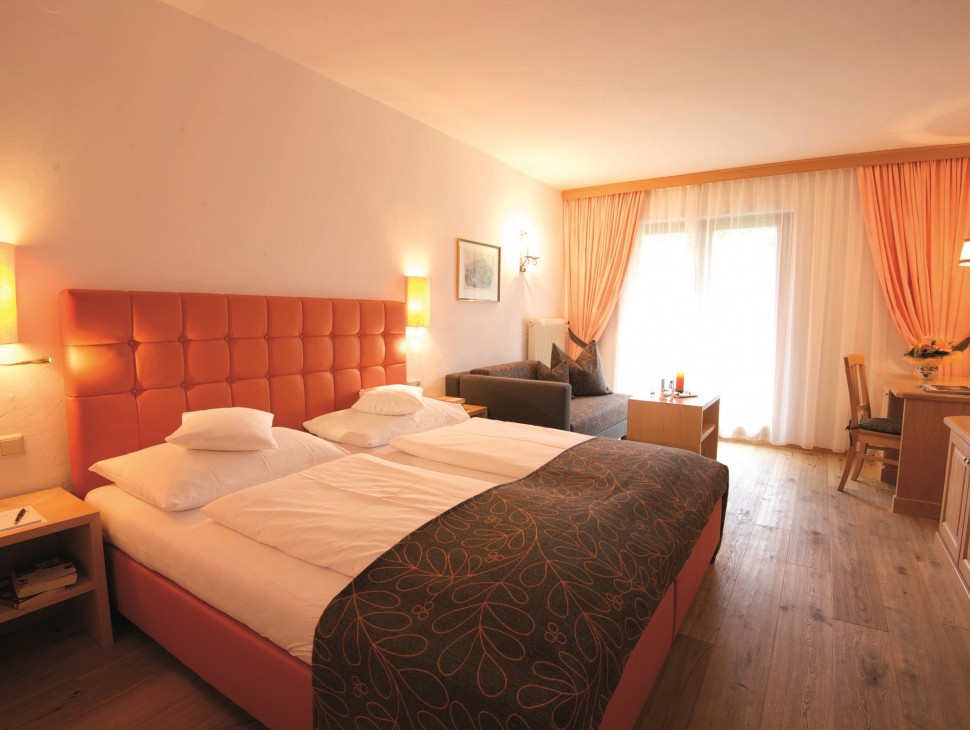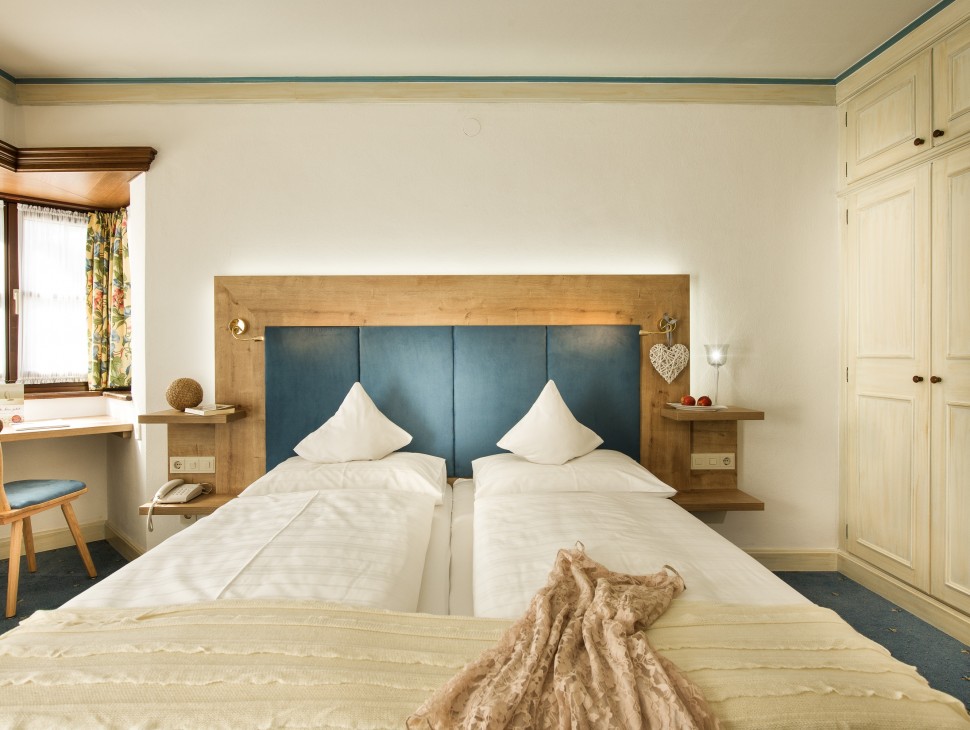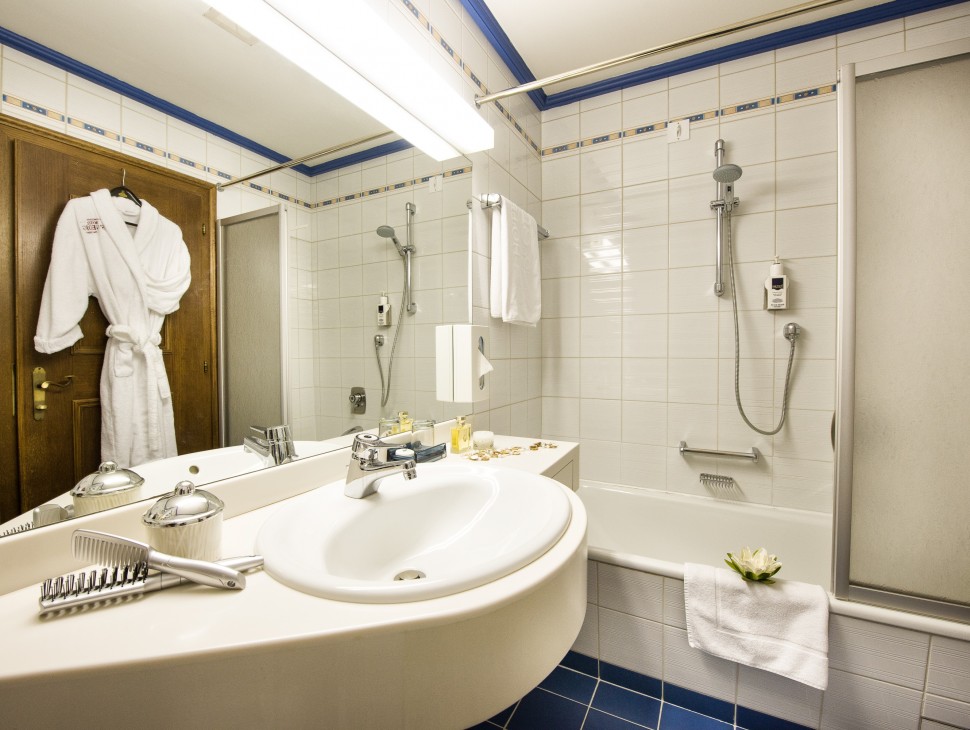 Comfort Double Room
22 - 26 m²
Our comfortable double rooms with a balcony invite you to experience special vacation moments. All rooms have a bath with shower or bathtub, some have a separate toilet, telephone, TV, and room safe. Your child can sleep on the couch that folds out into a bed. Each of our rooms has its own style and are decorated differently. (example photo)
Furnishing
Double Bed 180 x 200
TV
Safe
Free WLAN
Bathroom with shower and WC
Hair dryer
Make-up mirror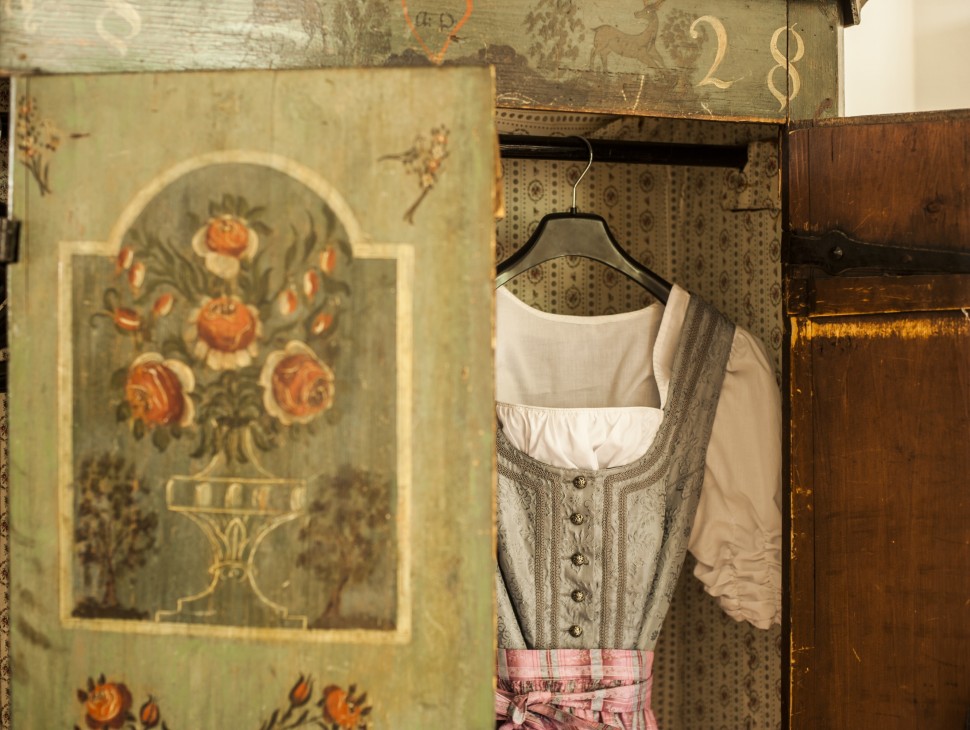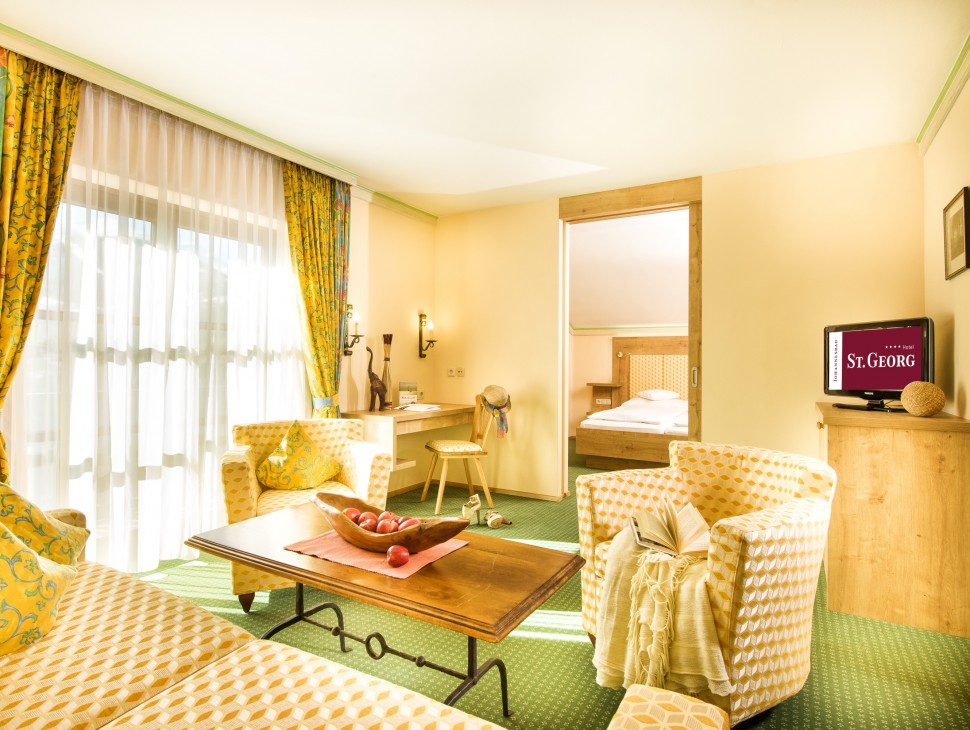 Suite
35 - 45 m²
Our suite with separate living room and bedroom offers plenty of space to relax. All suites have a bath with shower or bathtub, some have separate toilet, TV, radio, telephone, room safe, and balcony. Two, partly three extra beds are possible in the living room. Each of our rooms has its own style and are decorated differently. (example photo)
Furnishing
Balcony or terrace (mostly)
Double Bed 180 x 200
Sofa bed
TV
Safe
Free WLAN
Desk and seating
Bathroom with shower or bathtub and WC
Hair dryer
Make-up mirror
Interior of the rooms
WLAN
Balcony or terrace mostly
Seating area mostly
Room safe
TV
Telephone
Hair dryer
Bath with shower or bathtub
Feel-good-bag with Wellnesstowels and Bathrobe