RECREATION AROUND BAD FÜSSING
Are you really into sports and are looking for an appropriate hotel for your next active vacation in Bavaria? Then you have come to the right place at Hotel Phönix.
In our hotel we place great importance on personal contact with our guests. Our team at the reception desk and our service personnel are happy to cater to your needs, give you tips for hikes and bike tours, or organize a guided hike for you.
With 22 signposted hiking, Nordic walking, and biking tours in a network of over 420 km, you are guaranteed to find your favorite route for a short excursion or a long tour.
Simply kick back and enjoy wonderful vacation days in Bad Füssing. In the evening, you can then relax in our wellness area in order to replenish your strength for the next day.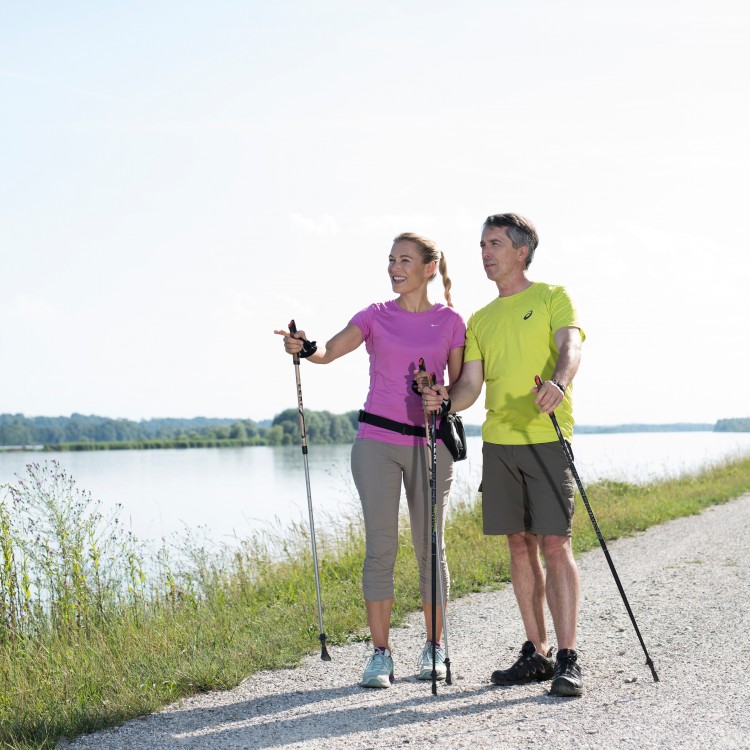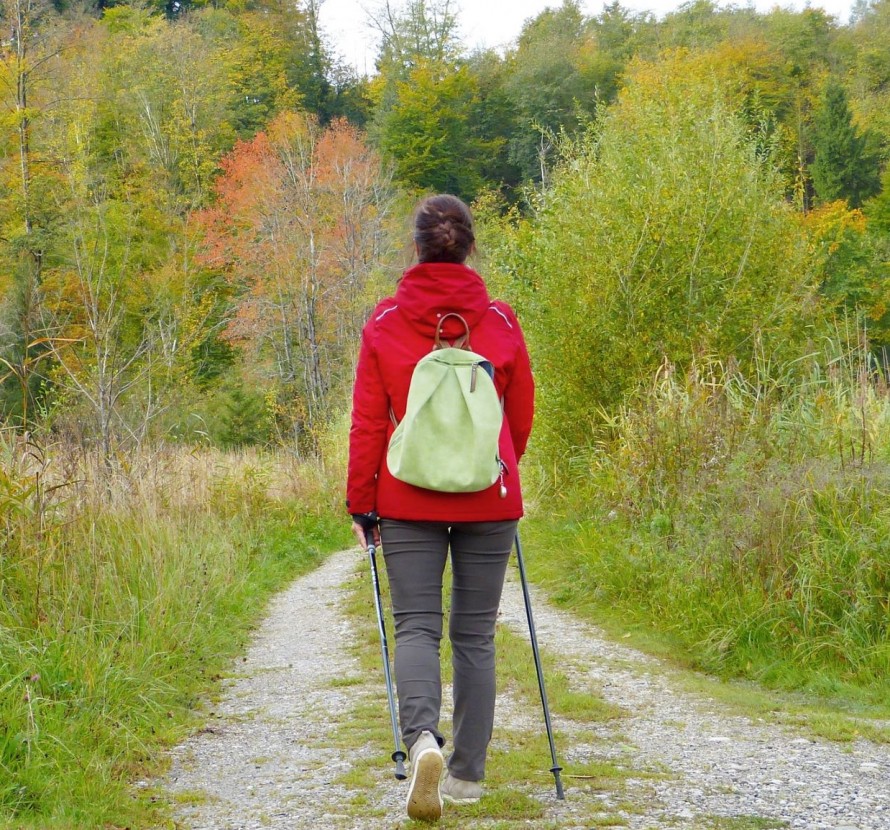 HIKING
Recharge your batteries and replenish your energy in the magnificent nature of Bad Füssing. Enjoy peace and tranquility on a walk or hike, which you can start directly from our Hotel Phönix.
Hotel Phönix is located on the outskirts of Bad Füssing and is the ideal starting point for your hiking tour.
Explore fields and forests in the Bäderdreieck (Spa Triangle) or discover the nearby "Unterer Inn" bird sanctuary as well as the Aigener Forst & Thalauer Wald nature reserves. You can also explore the vast spa gardens on foot. Or you can set out on easy or difficult hiking tours in the mountains.
There is a suitable difficulty level for everyone.
Our team at the Phönix hiking hotel will be happy to help you and provide you with tips for the Bad Füssing area.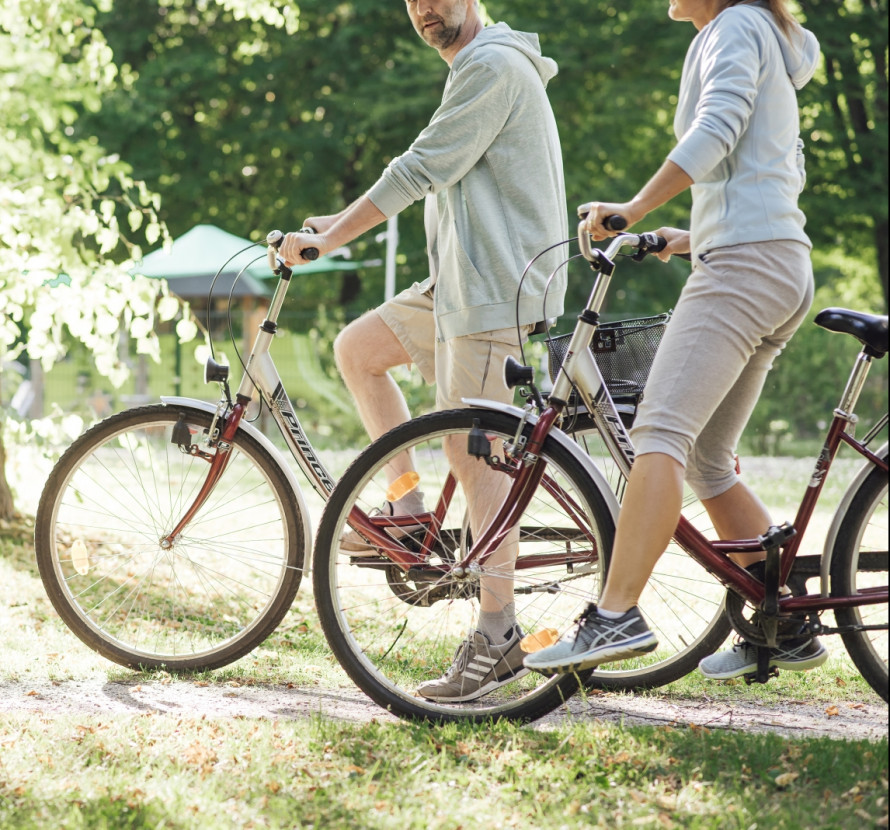 CYCLING
Bike tours are very popular with our hotel guests. Awaiting you around our hotel are 420 km of bike trails that lead through the landscape of Lower Bavaria's Bäderdreieck (Spa Triangle).
Whether by e-bike, mountain bike, or classic bicycle, you can plan everything from easy tours through Bavaria's flatlands to challenging trails through the mountains around Hotel Phönix and explore the magnificent landscape.
If you suddenly decide you are interested in a bike tour but didn't bring along your bike, we offer rental bikes (€4/day) at Hotel Phönix.
You are welcome to bring along your own bike and store it in our underground garage.
Simply ask us about this option. We are happy to help.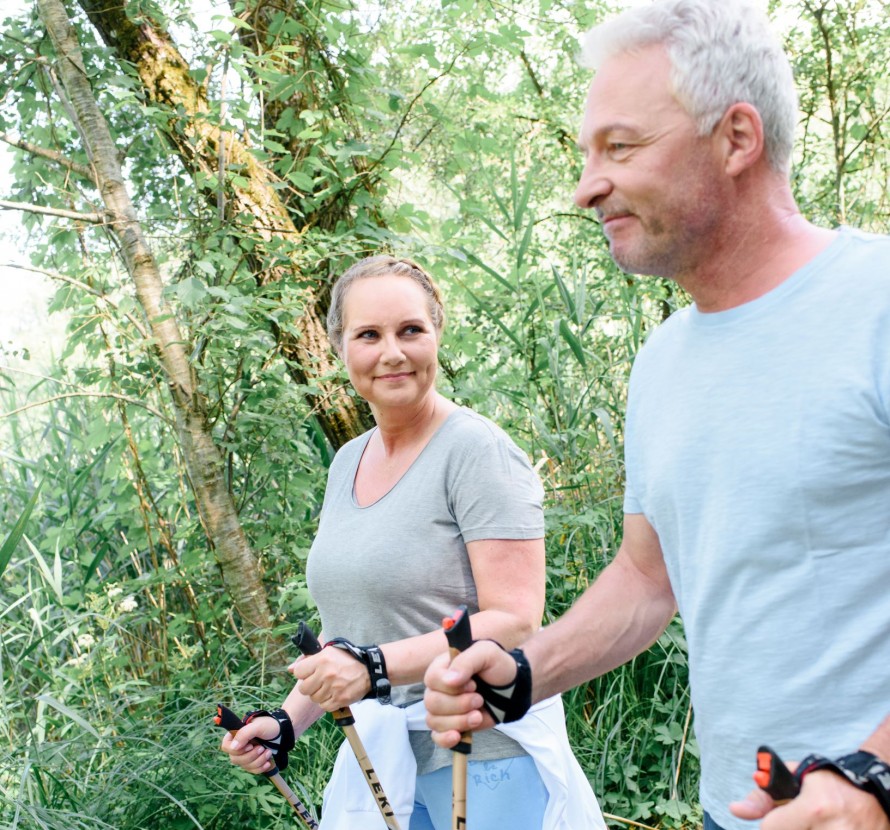 Nordic Walking
Are you a Nordic walking enthusiast? Then you have come to the right place at our hotel. Awaiting you here are routes for Nordic walking. Explore the magnificent nature around Bad Füssing.
With a total length of ca. 170 km, the 22 Nordic walking routes extend between Bad Füssing, Kirchham, and Pocking. Of course, they are excellently prepared and signposted.
There is a suitable route for every fitness level. Why are so many people switching from jogging to walking? It's simple: walking is considered particularly gentle and places up to 30% less pressure on the joints.
For Nordic walking, you only need sports clothing and poles, which you can rent from the reception desk at Hotel Phönix. Our staff will be happy to provide you a map with all walking routes.
Look forward to:
460 km of cycling and hiking network
23 well signposted routes
Bike tours e.g. along the Inn River, to the baroque town of Schärding, to the ostrich farm, Reichersberg Abbey, etc.
Pilgrimage path Via Nova, which connects Bad Füssing and 75 other Bavarian and Austrian communities.
Hikes in the Lower Bavarian countryside
Mountain biking through the forests
Flat terrain, charming landscape
Roman bike path between Bad Füssing and Passau
General info
Here we provide more info, as well as some of the possible hiking and biking routes.
Info flyer
of the municipality Bad Füssing
Interesting facts about hiking and biking in Bad Füssing
Tour dragonfly
approx. 8 km
flat
Tour hare
approx. 15 km
flat
Tour sheet
approx. 21 km
mainly flat, contains inclines
Tour fish
approx. 49km
mainly flat, contains inclines
Roman bike trail
approx. 30km
By bike into the Roman times, one of the most beautiful bike paths